Rocket 58 seconds in one of six glass-fronted elevators to the LookOut Level located at 346m / 1,136 feet with breathtaking views. 
With floor-to-ceiling glass, this new viewing opportunity provides universal access for everyone, including those with mobility challenges. 

Frankie Kao
From the LookOut level, you will experience an eye-opening, mind-blowing new perspective on the most spectacular views in Toronto with floor-to-ceiling panoramic Window Walls and an all-new Glass Floor, installed directly above the original, one level below.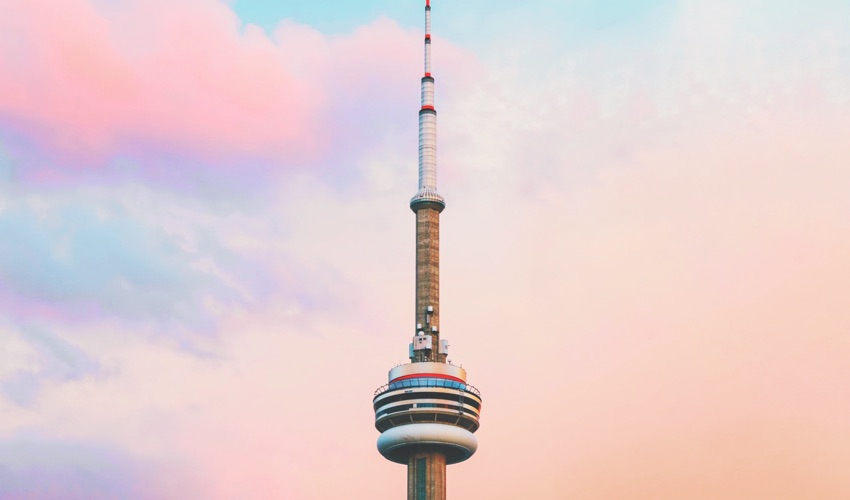 The glass contains Thermochromic film as part of its structure.  This technology allows the glass to adjust its darkness based on sunlight and external temperature to improve energy efficiency.  It will also make taking photos easier, allowing guests to fully capture the thrill of this new experience.
An all new Glass Floor has been installed on this level, directly above the original (installed in 1994) located one floor below.  This new experience provides a dramatic, two-tier vertical view 346 metres (1,136 feet) straight down!
One level down you will find not only the original Glass Floor, but the Outdoor SkyTerrace. Feel the breeze at 342m (1,122') above the ground. Source: www.cntower.ca.